How To Make You Yard Safer For Storm Season
Before the storm season begins,it's important to do an assessment of your property. The weather has been extremely dry and many trees are dying or losing their leaves. So it's important to check a few things around your property before it actually rains, to help you avoid storm damage this summer.
Remove any debris and blockages to ensure the rain will run off and away from your property.
Make sure you check your downpipes for blockages
Check your roof for any potential damage that could cause your roof to leak if severe storms hits.
Inspect your yard for potential objects that can become missiles in severe winds.
And check your trees for broken branches, dying limbs or rot.
Make sure your trim any overhanging branches from near your house, your car or your shed.
The council also has the below useful guide. You can download the guide here: Flooding in Brisbane – A guide for residents (PDF – 3.54MB), or view this information online.
When a severe storm hit Brisbane, we were called out to assist in the clean-up of a clients' backyard. Below is the aftermath of a what happened when an overgrown jacaranda tree was subjected to severe wind and rain. As you can see, it's much easier to deal with a few overhanging branches than having to untangle branches and repair a shed.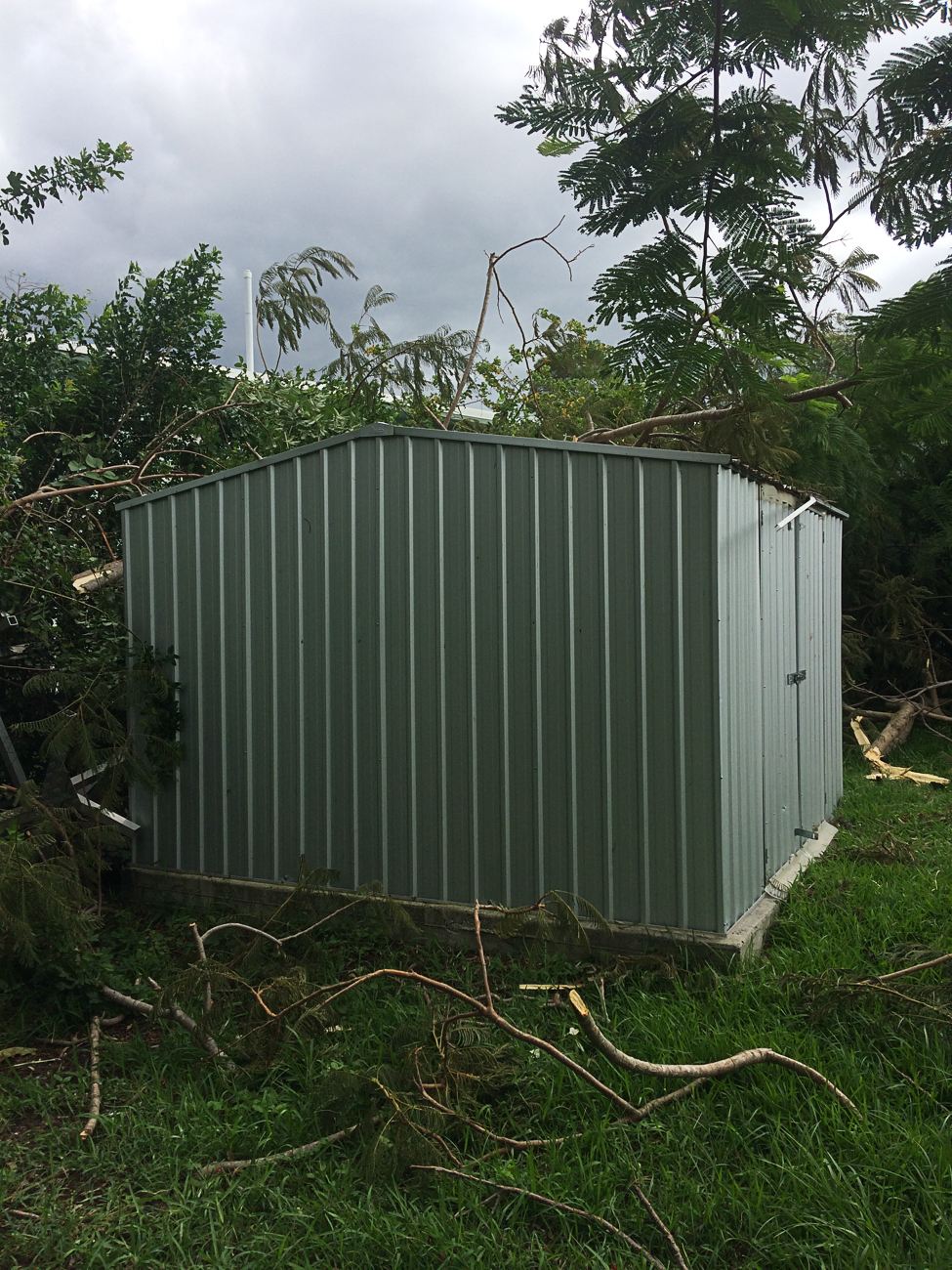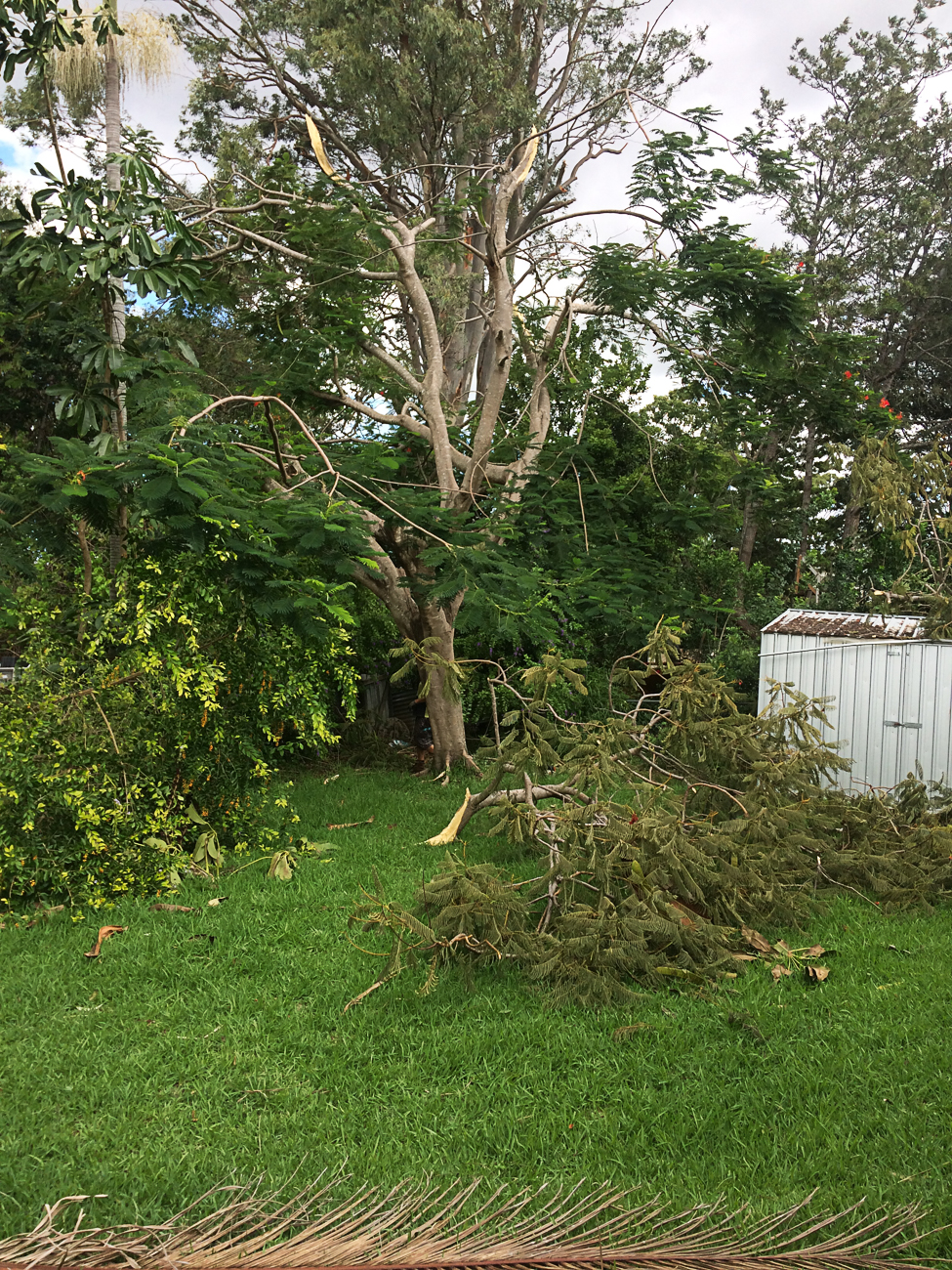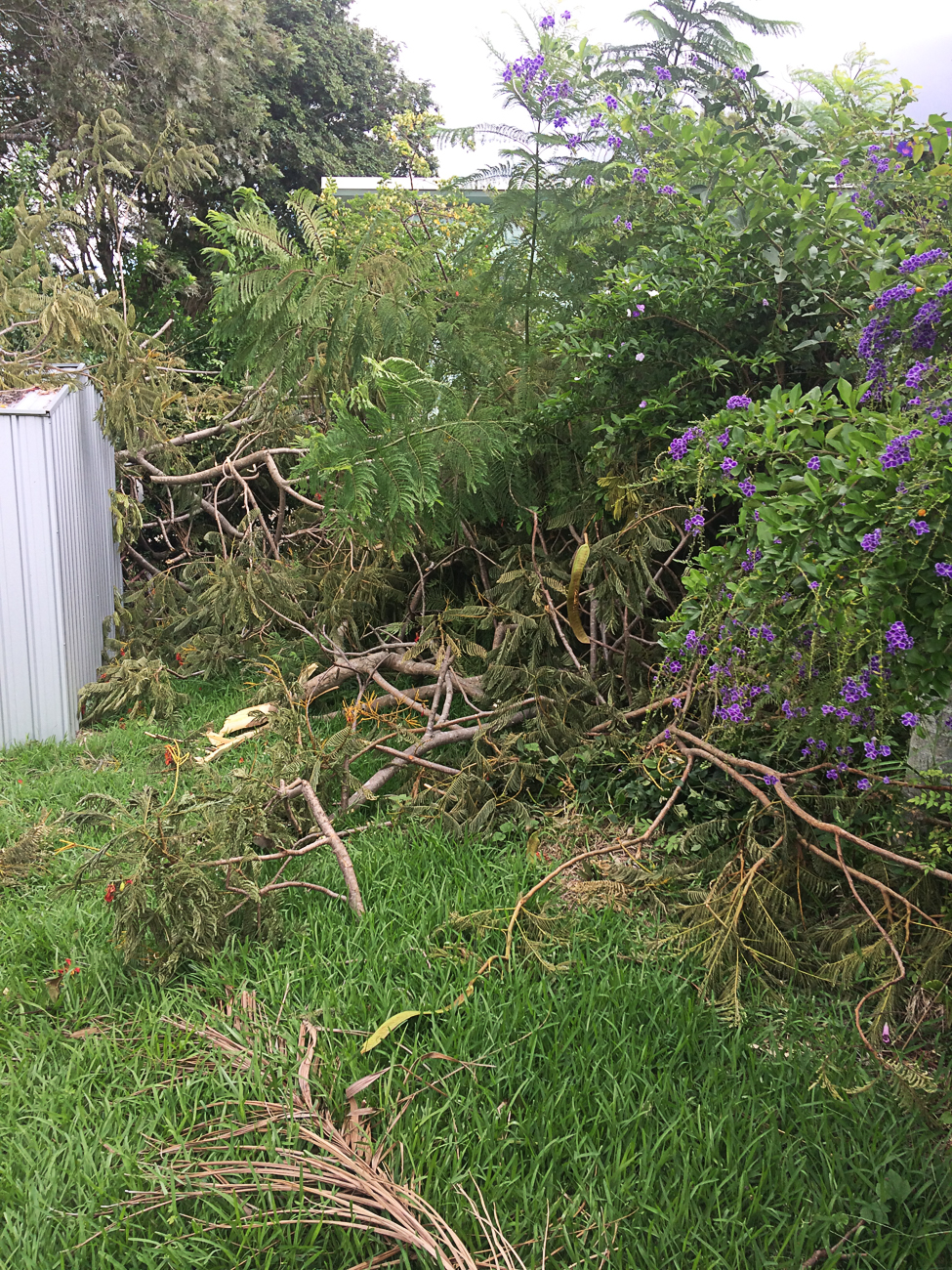 Let Us Help You Avoid Storm Damage
If you need help cleaning up your yard to avoid storm damage, then we can help you! Please give John a call for some expert advice on 0407 174 560 or drop us an email here.
If your property has large trees that are not protected under Council's Natural Assets Local Law, get in touch with us to remove branches or broken tree limbs and help you avoid storm damage this summer.
If you're concerned about the location of the tree, please contact your local council for advice and permission before performing any work. And stay up to date with the weather forecast here.
Categories: