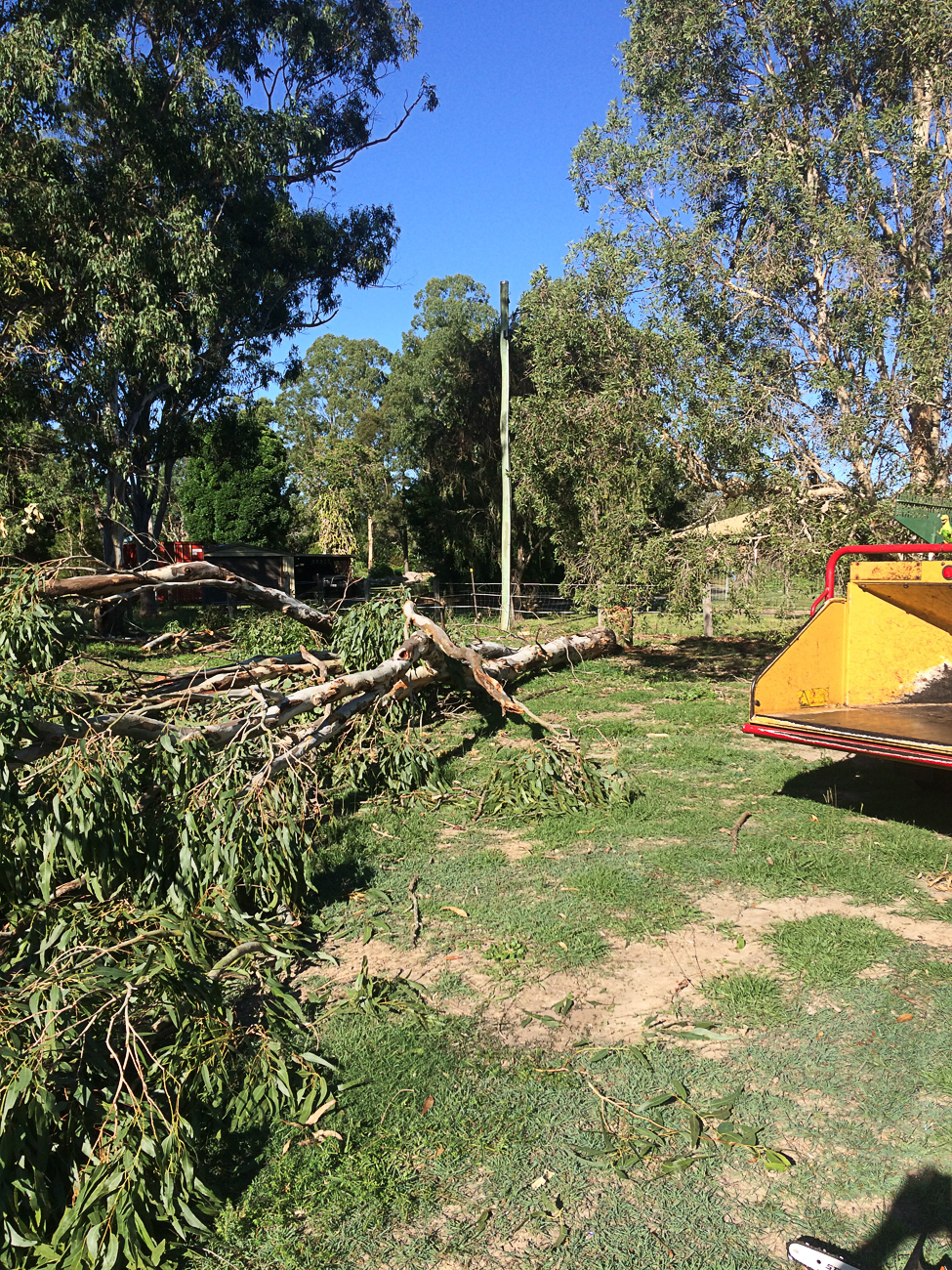 Cutting Down Trees On Your Property
With the amount of land clearing going on, cutting down trees should be a last resort. And of course, many times it's necessary when building a new home or constructing a shed on your property. It is important to assess your property and decide if cutting down trees is necessary. While small trees on a large property can be done relatively easy, large trees pose potential risks if you try to do it yourself or someone inexperienced attempts to fell the tree.
Hire a Professional Arborist
Hiring a professional arborist means you'll have expert advice and professional skills to safely remove the tree from your property. A professional will have the best tools for the job and also the knowledge to remove the tree with minimal risk involved. As you can see below, this large eucalyptus tree was quite hazardous, with large overhanging branches that could cause damage if a storm hit. And as eucalyptus trees can grow anywhere from to 125-160 feet tall, it is very dangerous to try cutting down a tree this size on your own.
In order to ensure the tree fell where we wanted it, our arborist cut an open-face notch on the side of the tree that faced the direction we wanted it to fall.As you can see below, the tree fell away from the neighboring property and landed in the middle of the vacant block. 
As eucalyptus trees are home to koalas and other Australian wildlife, be sure to check with your council for permissions or restrictions on land clearing.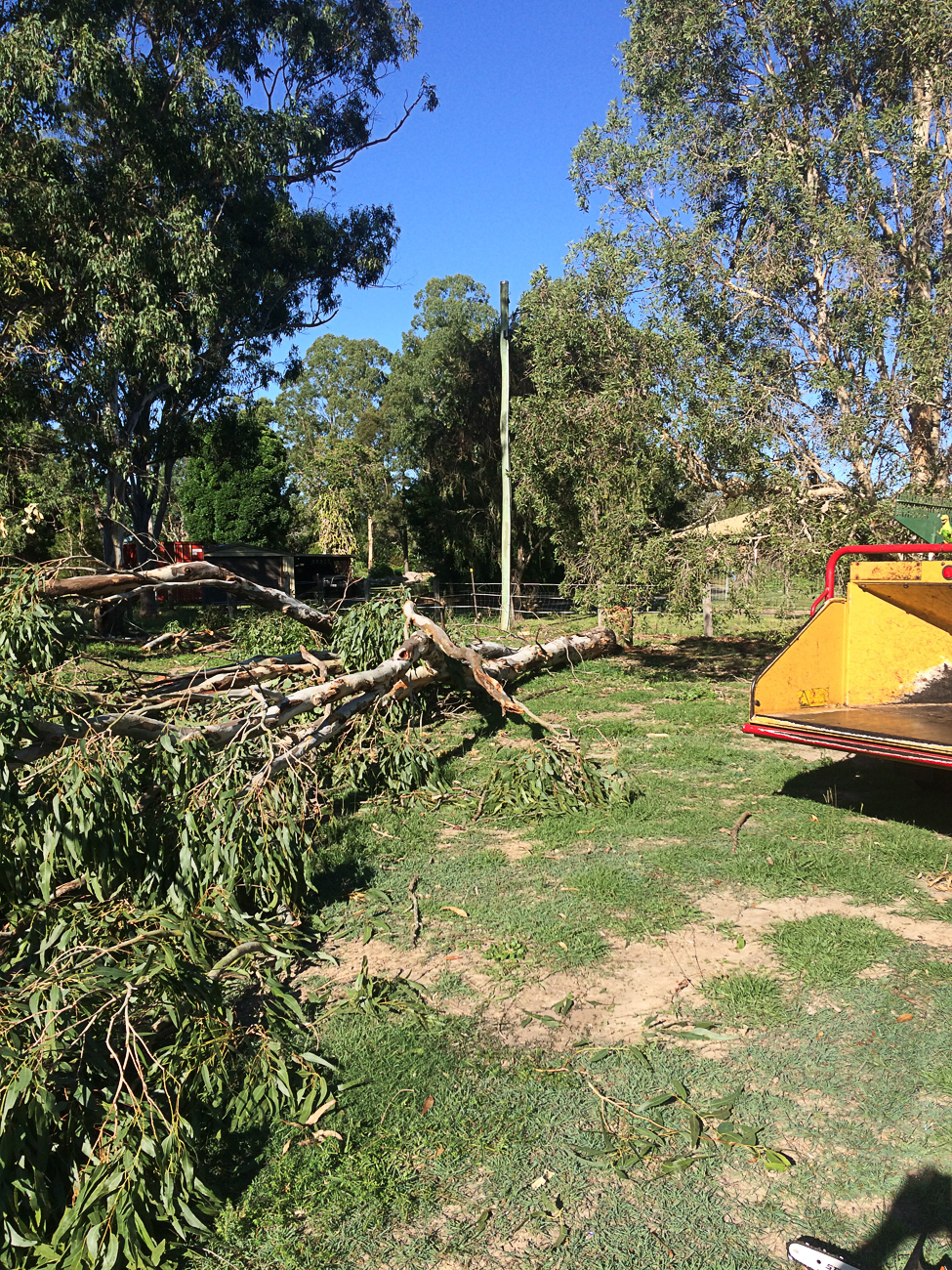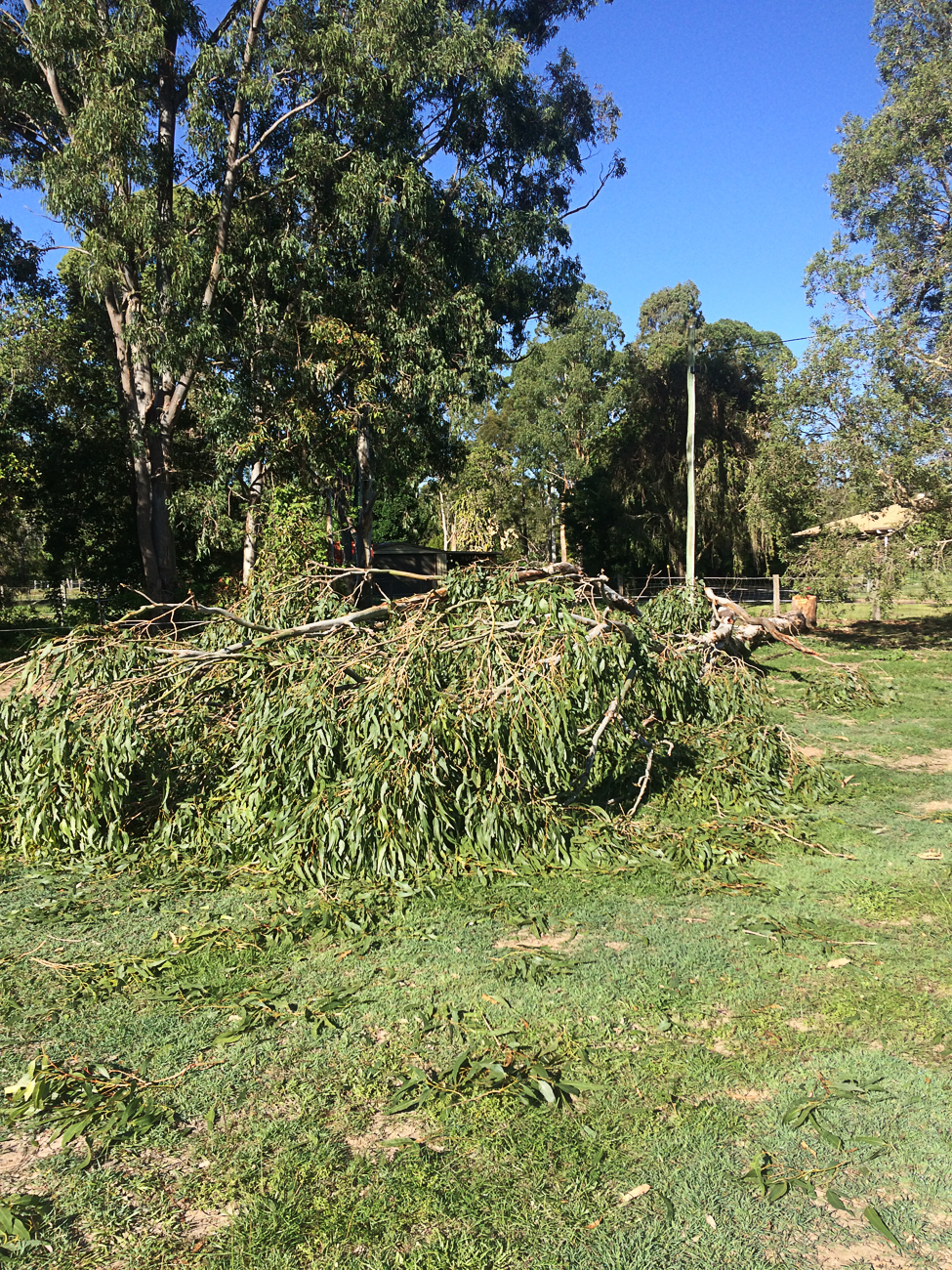 Need Help Cutting Down Trees?
Brisbane mulching service provide help with tree lopping, tree trimming and gardening services throughout Brisbane. We pride ourselves on prompt, reliable and affordable service. So please get in touch here for a quote of call John on 0407 174 560 today.
Categories: