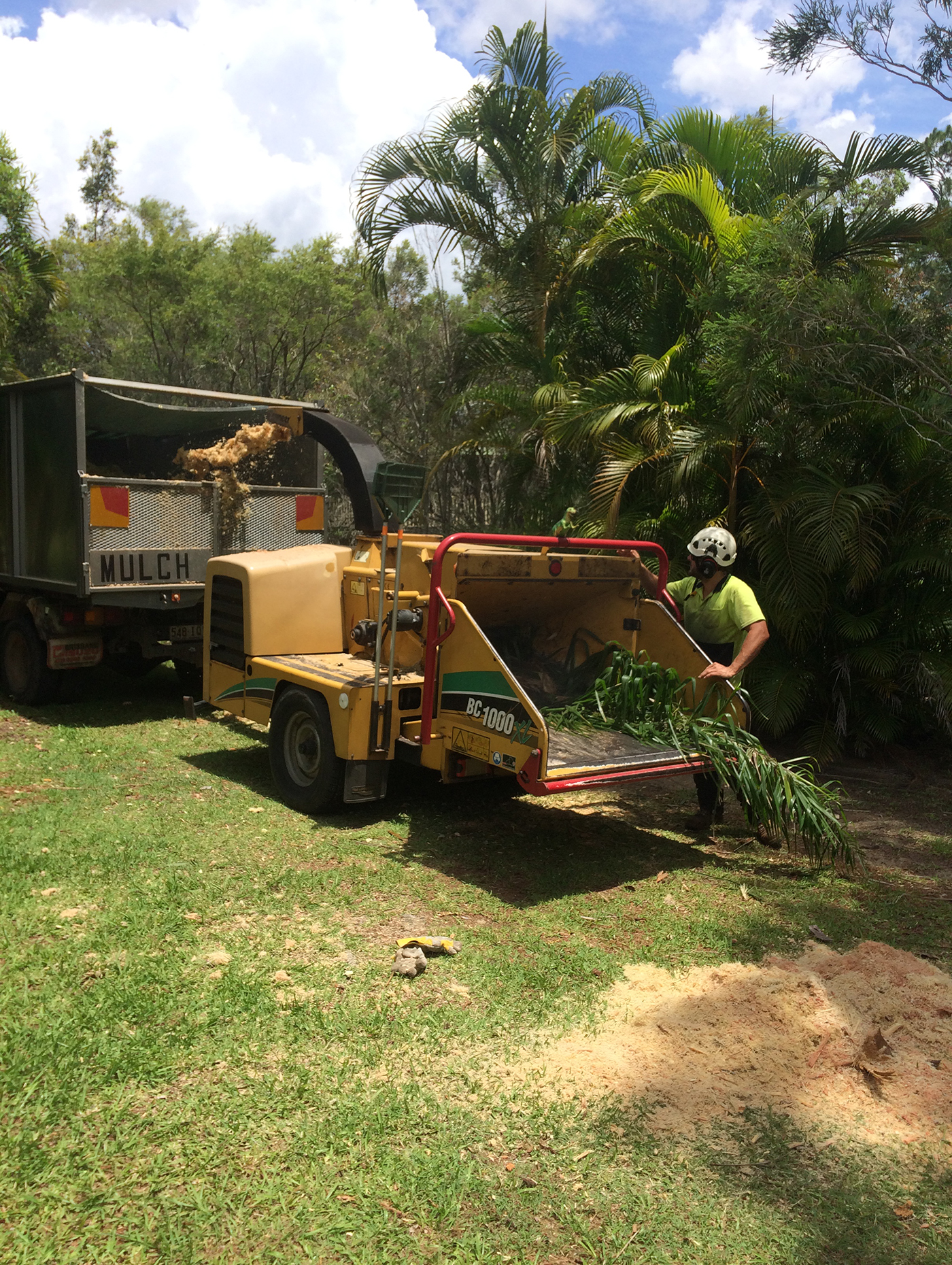 Tidying Up For Spring
When Autumn is over, deciduous trees are likely to have shed all of their leaves. If you want to prune, reshape your trees, or trim back their height, now is the time to do it. It's also a good time for the removal of dead, diseased and damaged tree limbs. Diseased trees pose the greatest risk to your house, your windows and gutters, especially during summer storm season. And that's why our clients called us to get rid of this tree near their home.
Firstly, we used a pole saw  to cut off the higher branches which made the felling of the tree easier and caused less mess.  Once the higher branches were removed, we were able to easily cut down the tree using a  chainsaw. And of course, if you want to freshen up the garden with some mulch, our chipper will take care of that in no time at all. Mulch is great for the garden as it helps to control the weeds and adds nutrients to the soil.
So are you looking to clean-up your yard for Spring? Brisbane Mulching and Tree Services are located in north Brisbane and service all surrounding areas. We offer a prompt and reliable service at an affordable hourly rate.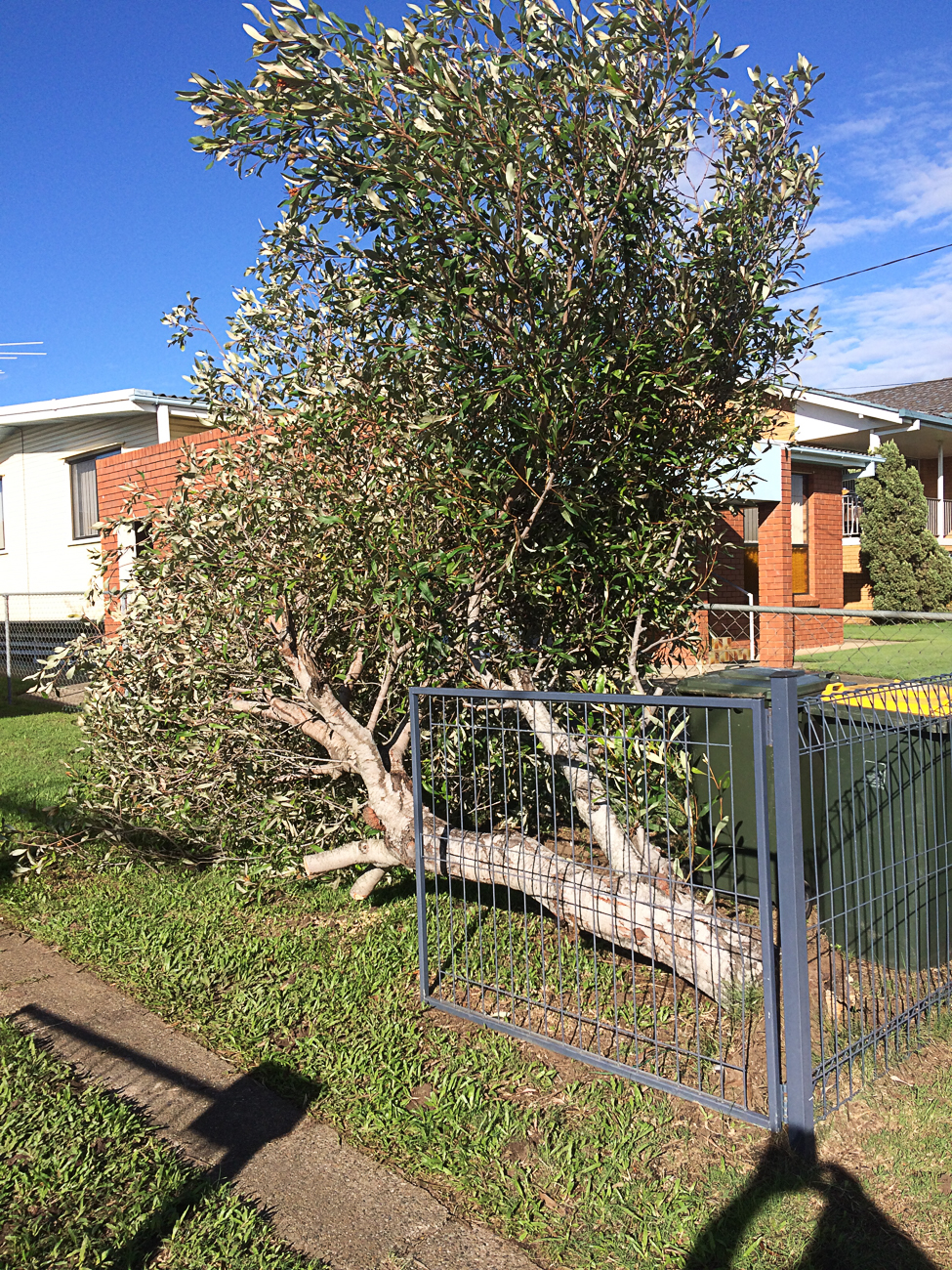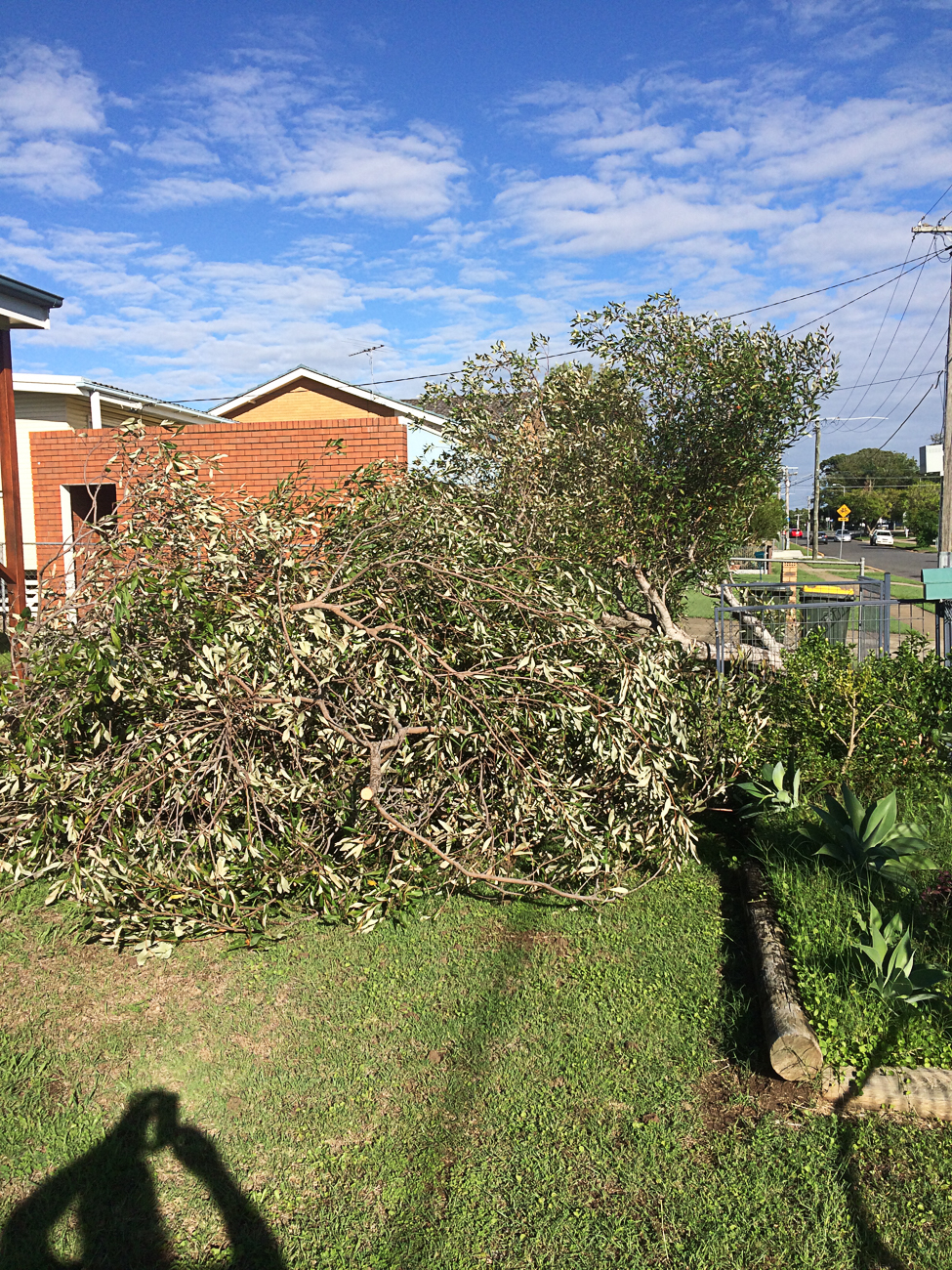 Ask us About Tree Removal North Brisbane
Brisbane mulching service provide tree removal and gardening services throughout north Brisbane. We pride ourselves on prompt, reliable and affordable service. So please get in touch here for a quote of call John on 0407 174 560 today.
Categories: