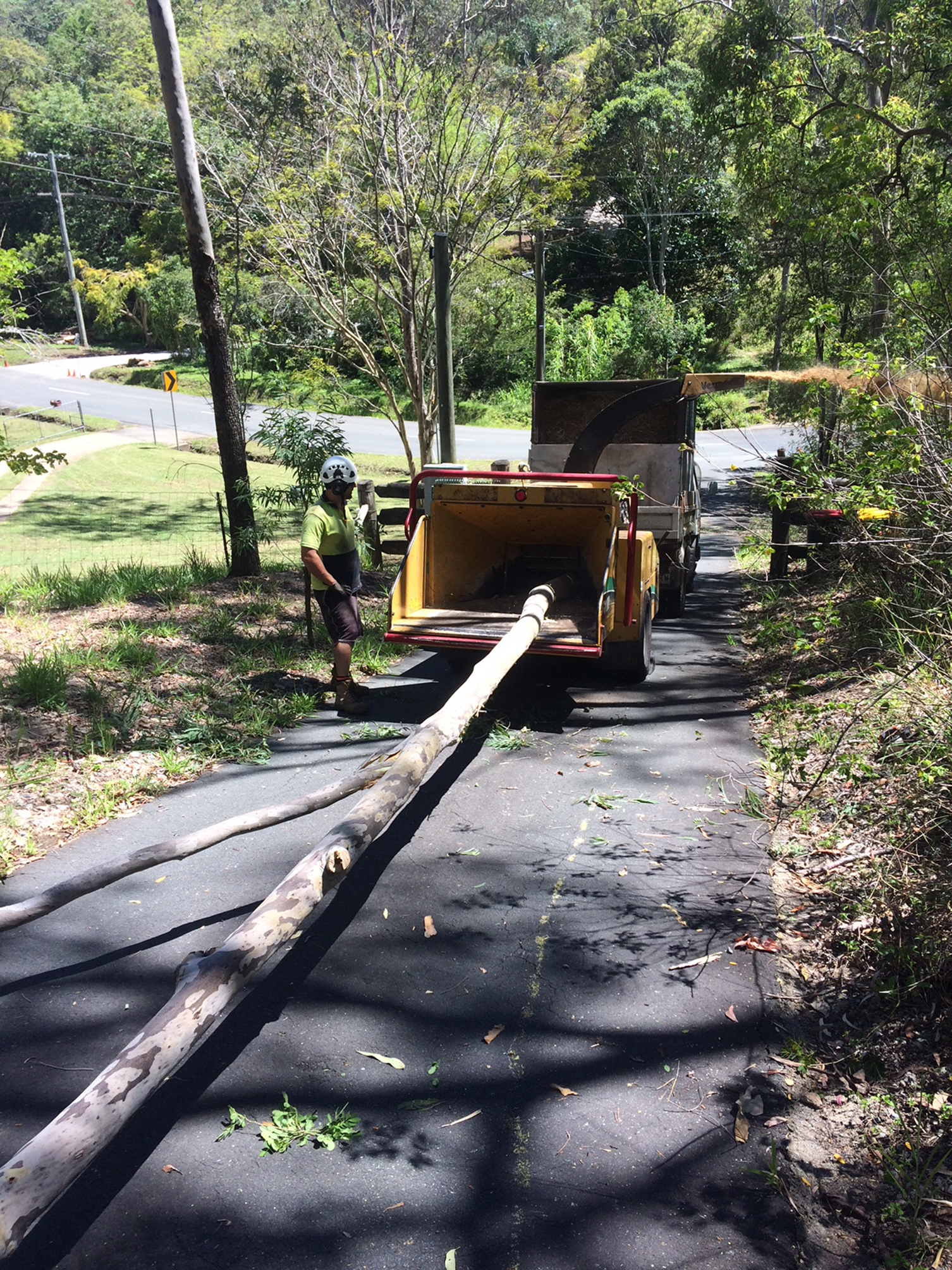 Cheap Tree lopping Brisbane
Are you looking for a tree lopping service in Brisbane that charges a cheap hourly rate? Brisbane Mulching and Tree Lopping Service is a family owned business based in north Brisbane. We offer affordable and professional tree lopping throughout the Brisbane area. And we charge a cheap hourly rate of $200 per hour (minimum of 1 hour) for small jobs so tidying up your yard needn't cost you a fortune.
For the Big Jobs
However, we also love the big jobs! With a professional arborist and heavy duty machinery, we make fast work of tree lopping. And we use professional Stihl chainsaws and polesaws and a commercial Vemeer chipper which is capable of chipping trees and branches up to 12″ in diameter.
Beautify the Garden with Your Tree Waste
Recycle those trees into mulch for your garden! Once your tree lopping is finished, we run the waste through our chipper. This produces mulch for your garden which you can use or we can take it away. However, there are many benefits to using mulch in your gardens. Here's a few reasons to use mulch:
Mulch discourage weeds
It breaks down over time, enriching your soil
Wood chips can slow soil warming
Mulch beautifies your garden beds
And we cover all areas of Brisbane including inner city Toowong, bayside Wynnum and as far north as Wamuran and Elimbah.
So, if you have trees that need cutting or green waste that needs mulching, please give John a call on 0407 174 560 to arrange a quote or drop us an email here.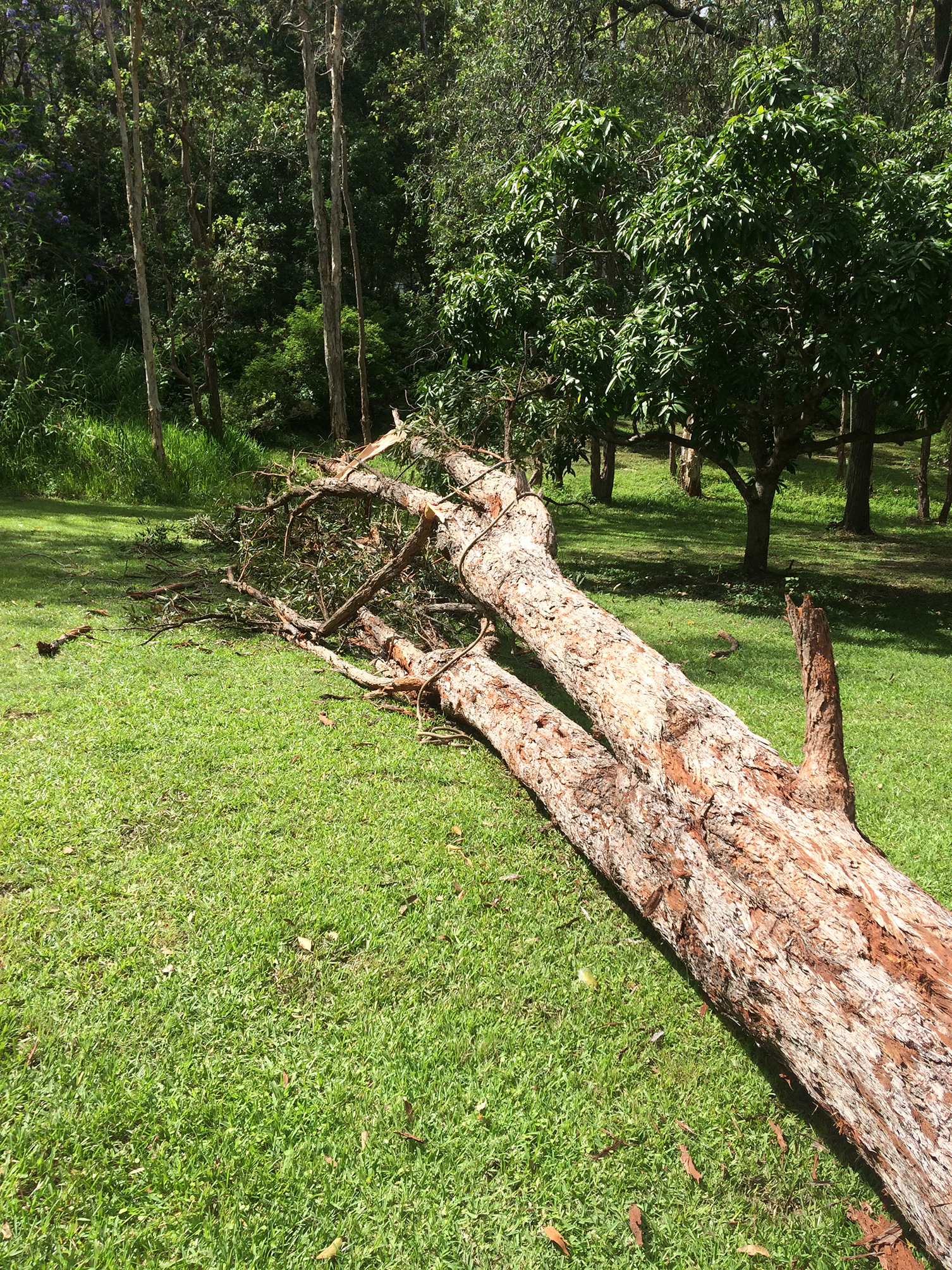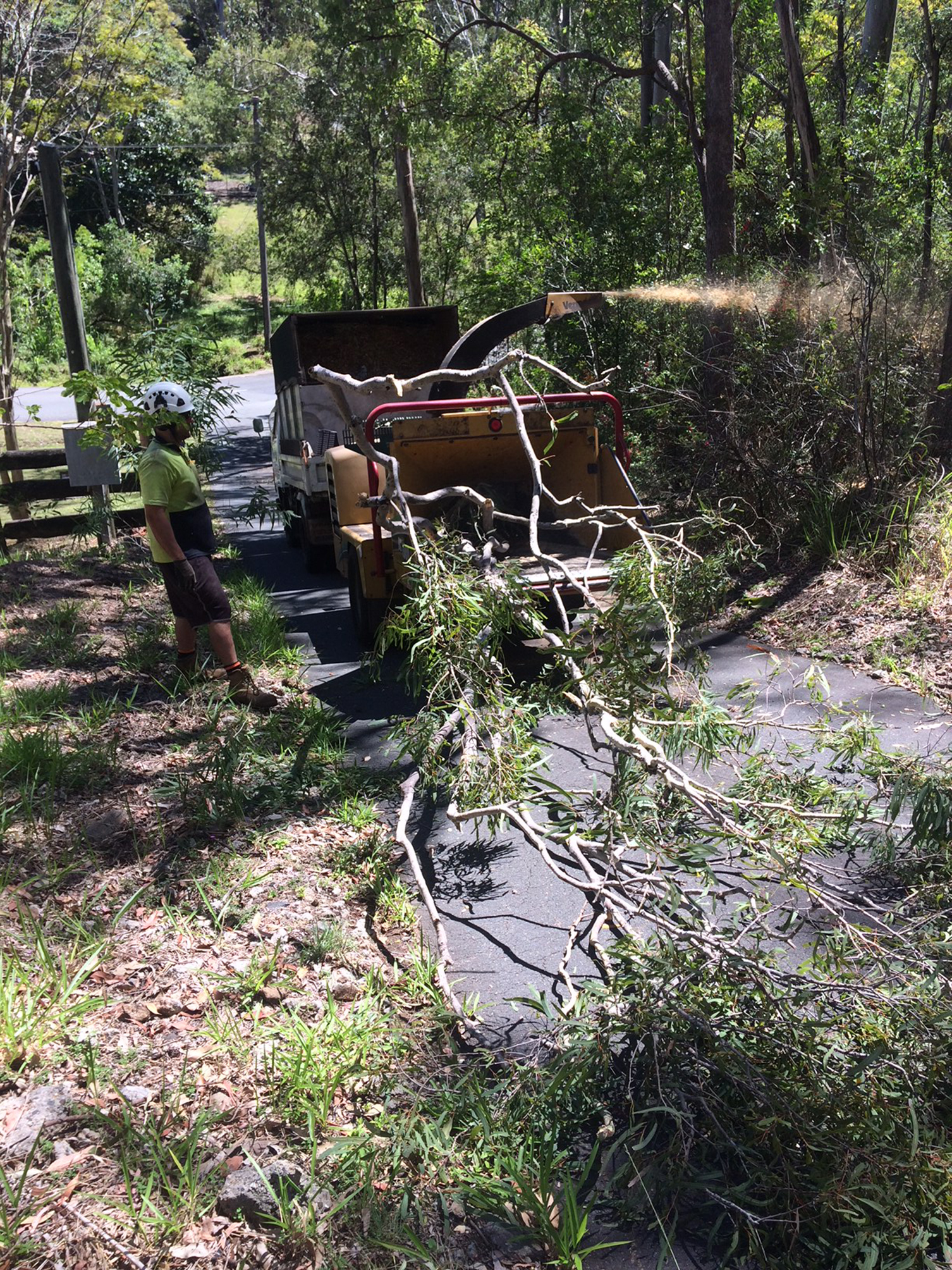 Get In Touch
So if you're after an affordable tree lopping service in Brisbane, please send us an email here and Brisbane Mulching Service will get back to you shortly.
Or if you'd prefer to talk in person, please give John a call on 0407 174 560
Categories: