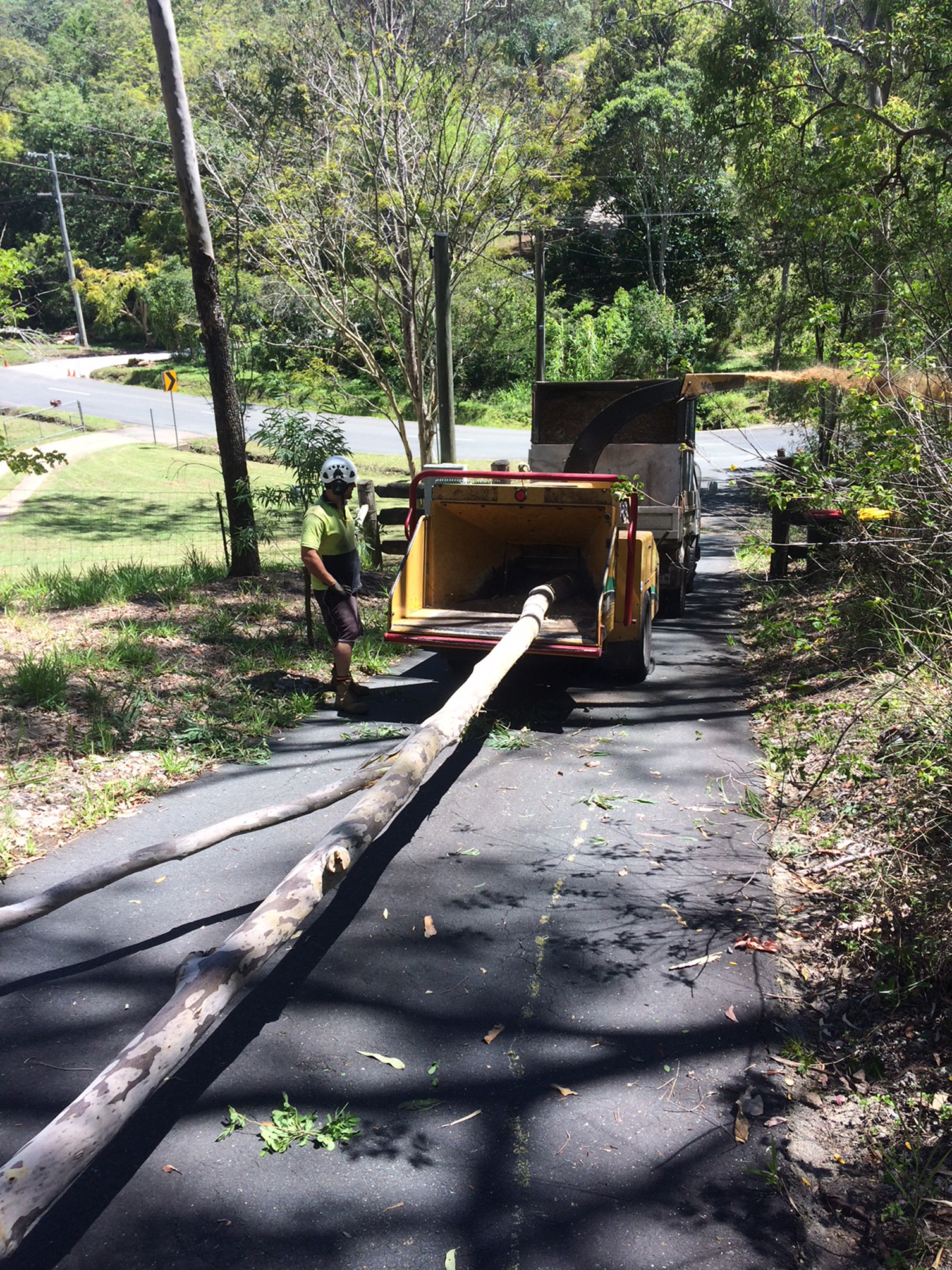 North Brisbane tree lopping
Do you have a tree you need cut down? At Brisbane mulching and tree lopping service we offer affordable tree lopping in the north Brisbane area. So let us take care of those overhanging and dangerous tree branches for you. Our experienced workers will skillfully drop that tree and chip it for you. Our prices are very affordable so please give us a call to find out more.
If you'd like to book our services, please give John a call on 0407 174 560 or you can send us an email with your details here.
Want Free Mulch For your garden?
After your trees and branches are cut down, we run them through the chipper. And this quickly turns your garden waste into nutrient rich mulch for you garden. Our clients always appreciate some fresh mulch for their garden and this is provided free of charge. However, if you don't need mulch we will happily take it away for you too.
Let the Professionals Do It For you
Safety is always our priority, both for ourselves and our clients. And when it comes to large trees like the tree below, we cut the tree down in small and manageable pieces. This reduces the risk of a large tree limb falling and damaging the surroundings. And of course, its safer for us!
And because we're professional tree loppers, we use the best Stihl equipment.  Our gear includes a pole saw which we use when we need to remove higher and smaller branches. And we have Stihl chainsaws to take care of those larger branches. Our experienced tree-lopper is an expert at safely cutting down trees of all sizes.

North Brisbane Tree Lopping Services
Why waste your weekend traipsing back and forth to the local dump? Why not kick back, crack a beer and light up the bbq while the guys from Brisbane mulching and tree lopping service do the hard work for you?
Brisbane mulching and tree lopping service are a north Brisbane business specialising in tree lopping, trimming and mulching. We are prompt, reliable and affordable. Give John a call today to book your job 0407 174 560 or get in touch here.
Categories: