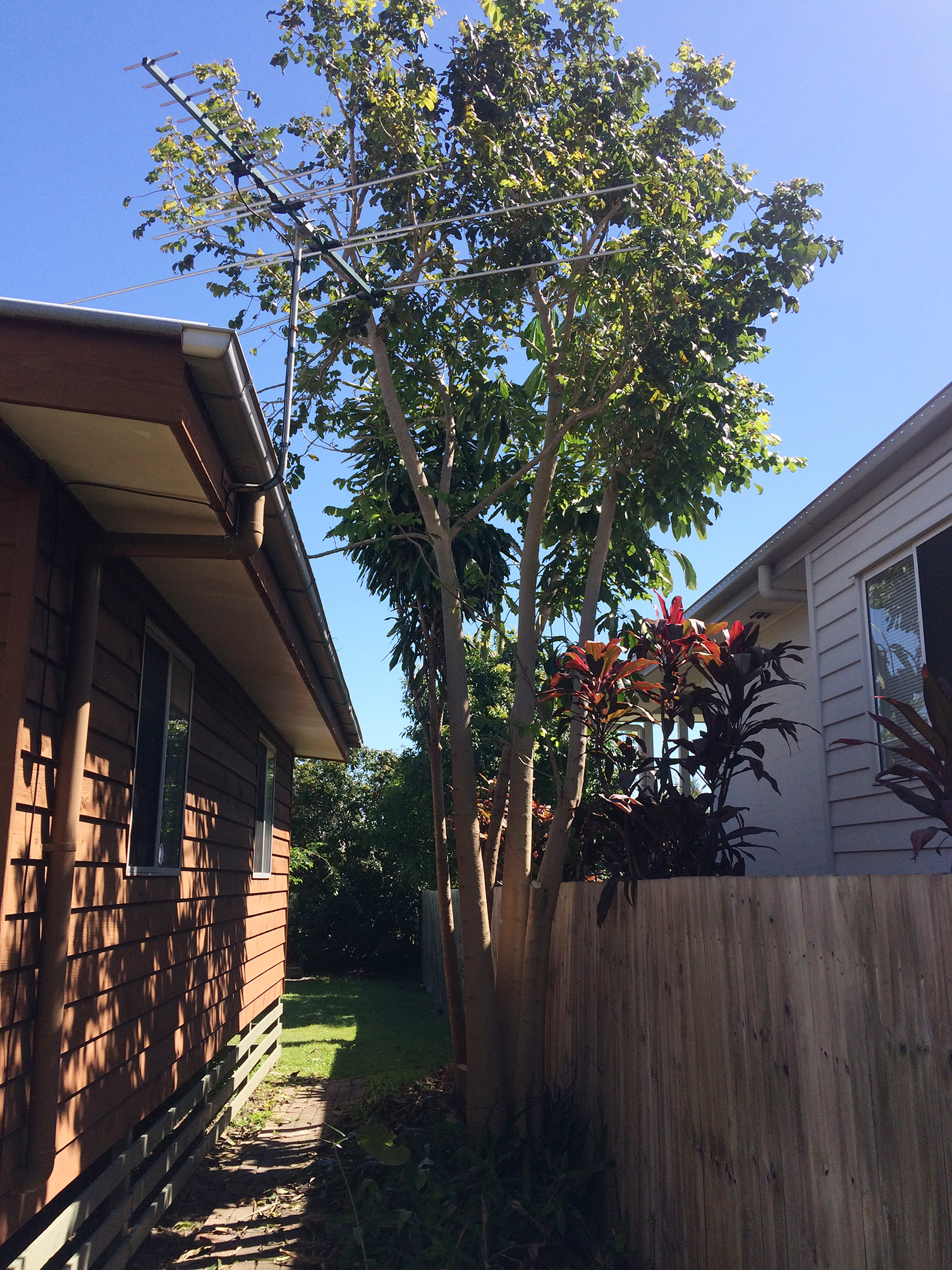 Tree Removal Brisbane North
Sometimes trees grow in the most unlikely and inconvenient places. But, we can usually always do a tree removal in Brisbane north, without too much drama. When a tree is on a boundary such as the tree below, also be sure to consult your neighbour before commencing any work. Trees growing in small spaces can be tricky, so be sure to hire someone who's experienced and can ensure the tree won't cause damage to any property when it is felled.
Safety First
We always ensure our work is carried out safely, and in this case, the tree was cut down in small and manageable pieces. We use a variety of professional equipment such as a pole saw to remove the smaller branches and then used a Stihl chainsaw to remove the larger branches. Removing the tree this way means we can control where the tree falls. And we minimalise the risk of damaging the antenna, the windows and the fence. Our experienced tree-lopper is an expert at dropping trees of all sizes.
Trees Into Mulch
And when the tree is removed, we run it through the chipper which quickly turns it into mulch for you garden. Our clients always appreciate some fresh mulch for their garden and this is provided free of charge. However, if you don't need mulch we will happily take it away for you too.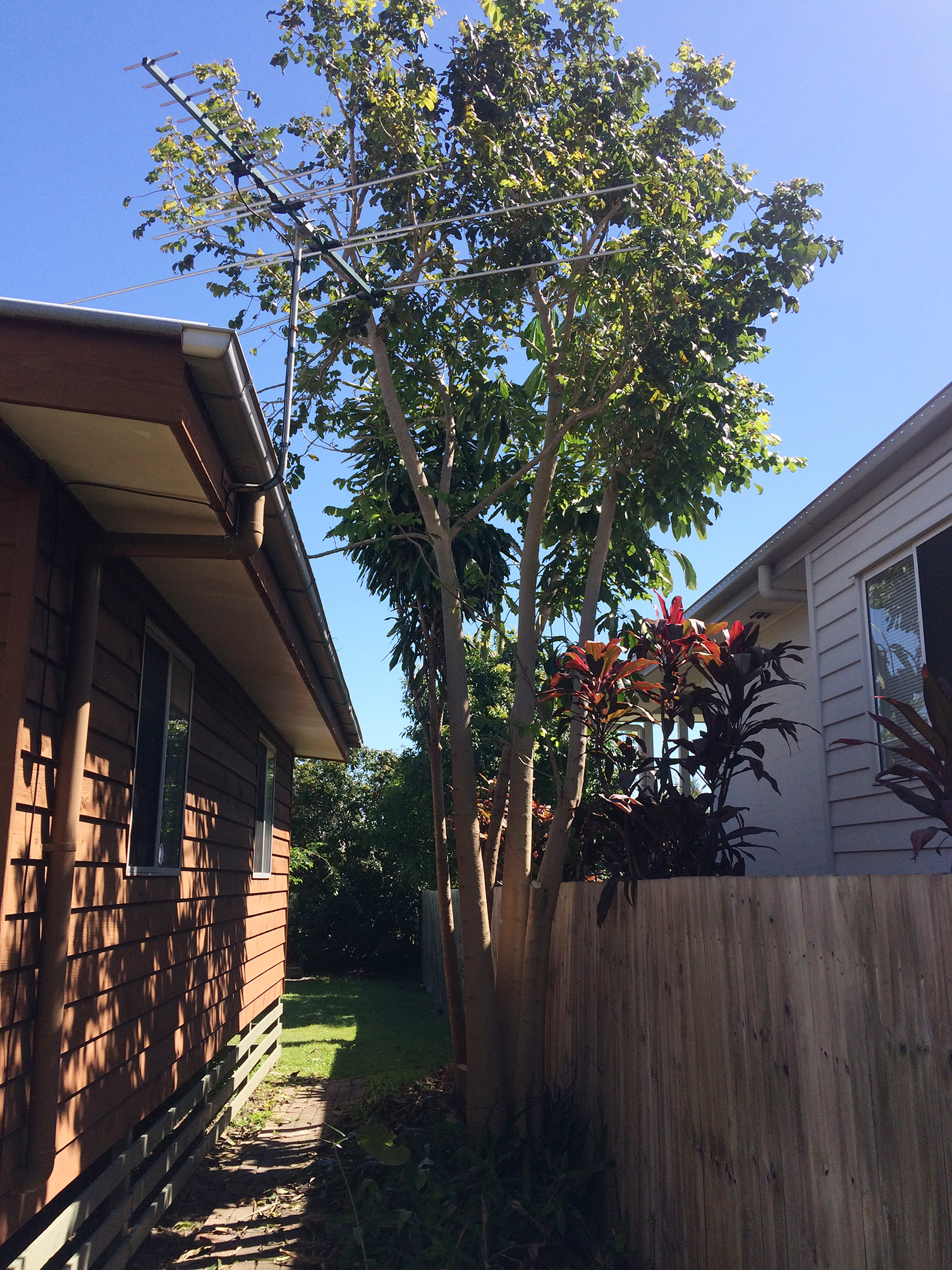 Mulch for your garden.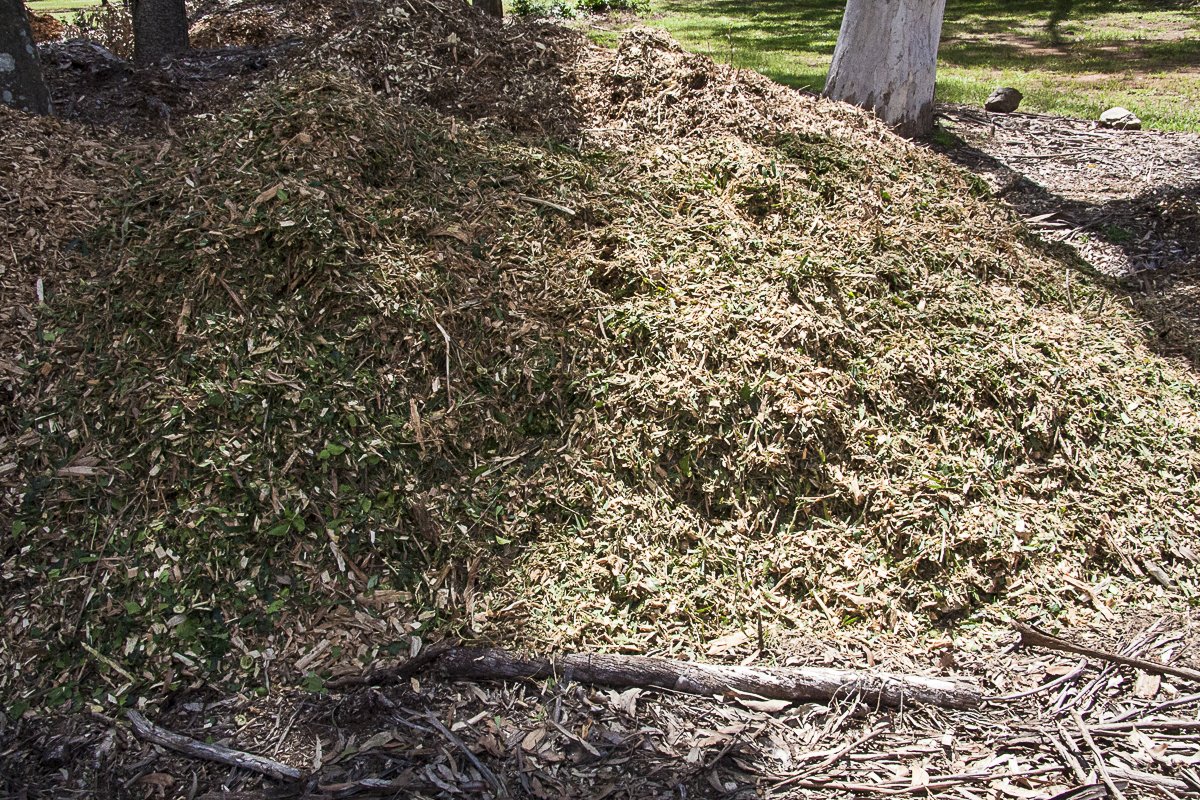 Brisbane Mulching and Tree Services
If you need help to safely do a tree removal in Brisbane north, then we can help you! Please give John a call for some expert advice on 0407 174 560 or drop us an email here.
If you're concerned about the location of the tree, please contact your local council for advice and permission before performing any work.
Categories: