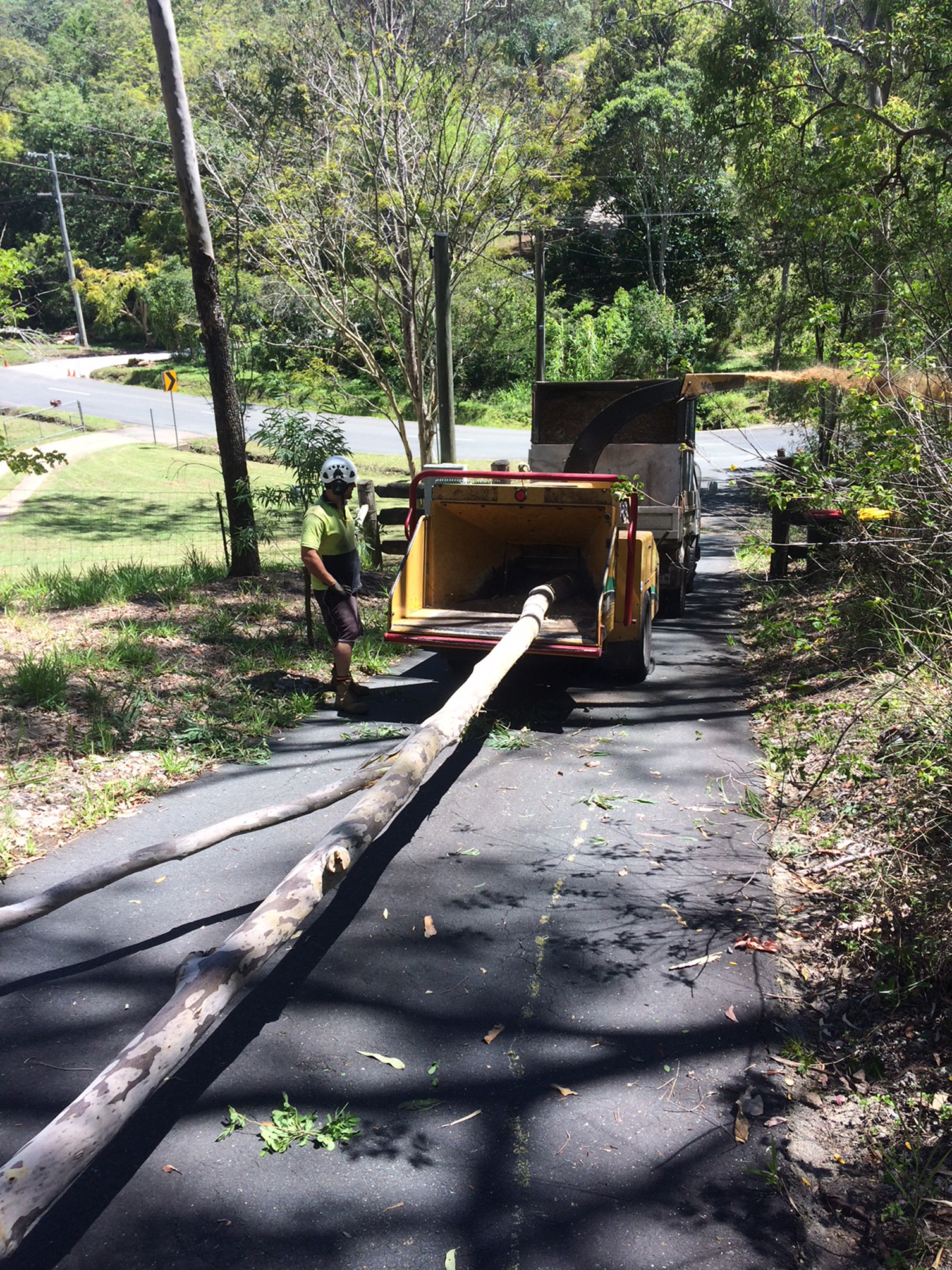 Northside Brisbane Tree Lopping
Are you sick of spending your weekends working in the yard? Why waste your weekend working when you can get the professionals in to do it for you?  We are a family owned, northside Brisbane business that specialises in tree removal, mulching and tree lopping. Let us take care of that yard work for you. Our experienced workers will skillfully drop that tree and chip it for you. You can even keep the mulch! Our prices are very affordable so please give us a call to find out more.
What Can We Do?
We're often asked what our machine can do. We use a commercial Vemeer wood chipper and our chipper is capable of mulching trees and green waste up to 12 inches in diameter. If you're doing your own tree lopping or tree trimming, here's a few tips that'll make the job easier and faster for us. So you'll save money!
leave the branches in long lengths as they will be easier to feed into the chipper.
pile your waste ready for mulching by placing the cut ends of the branches in the one direction. This makes the branches easier to feed into the machine faster.
Don't leave your green waste sitting for too long. It dries out and becomes harder to mulch. Fresh is best!
Before commencing any tree lopping, always check with council for permissions.
Chat to John on 0407 174 560
Check out what we can do for you.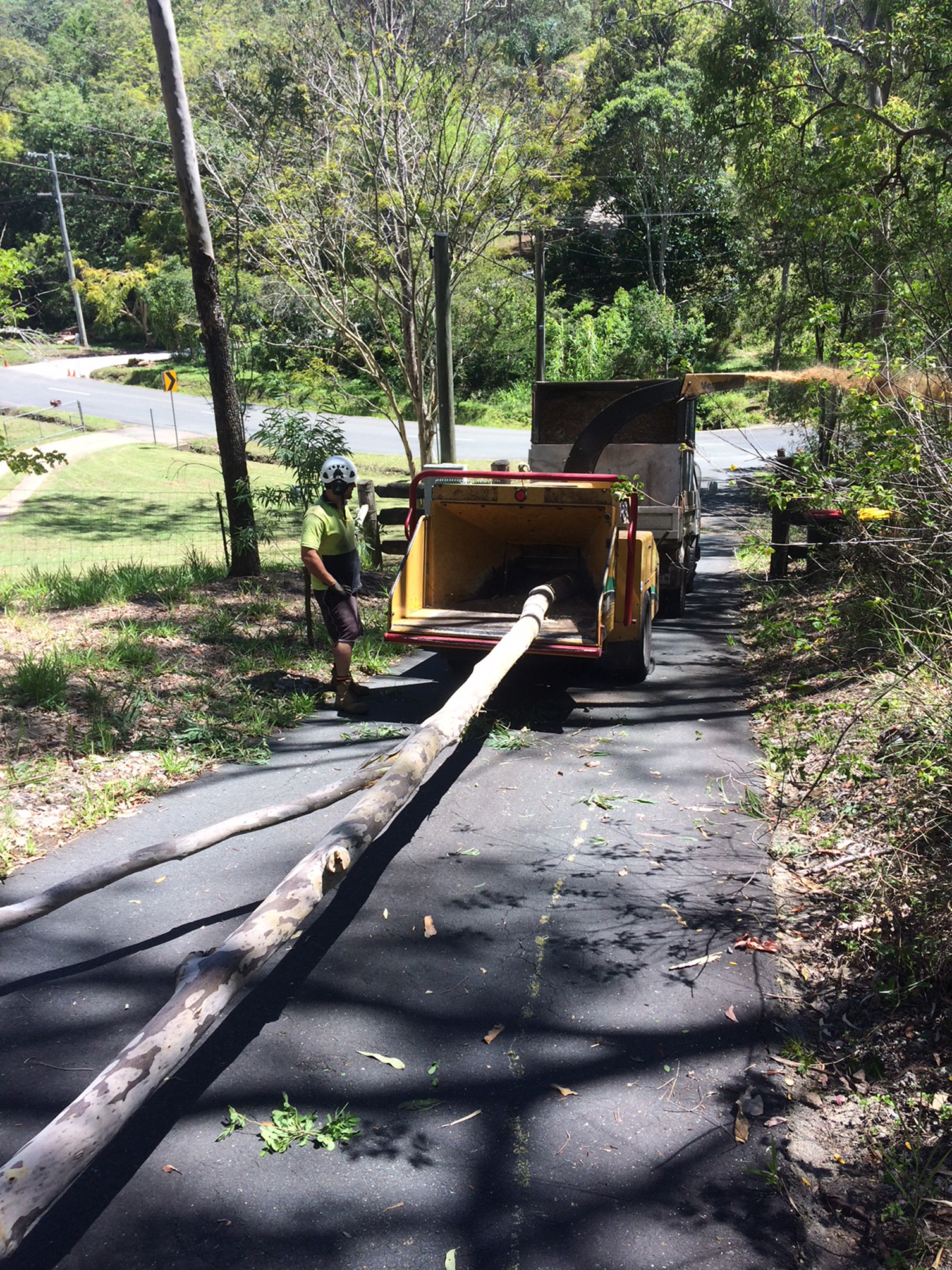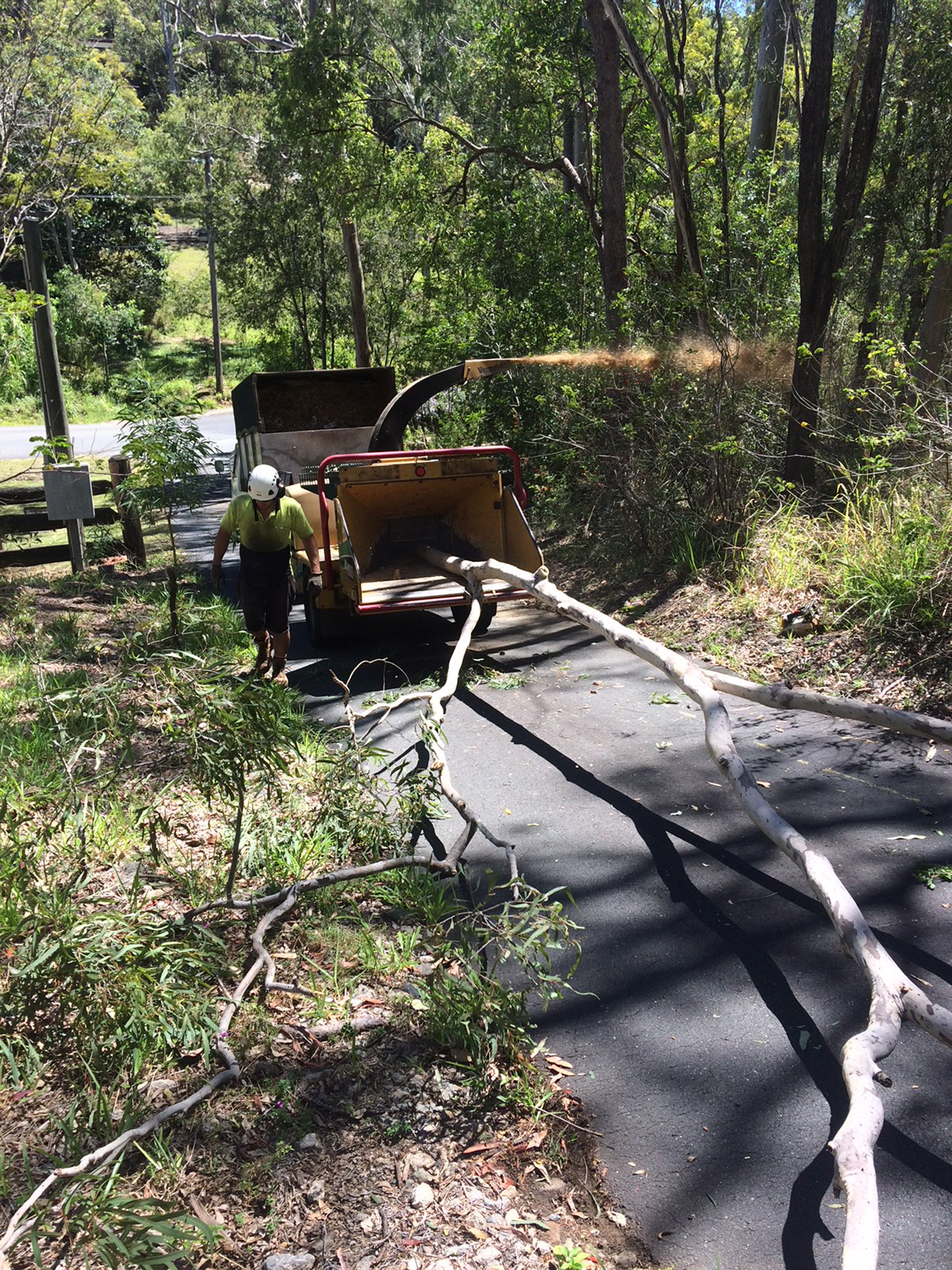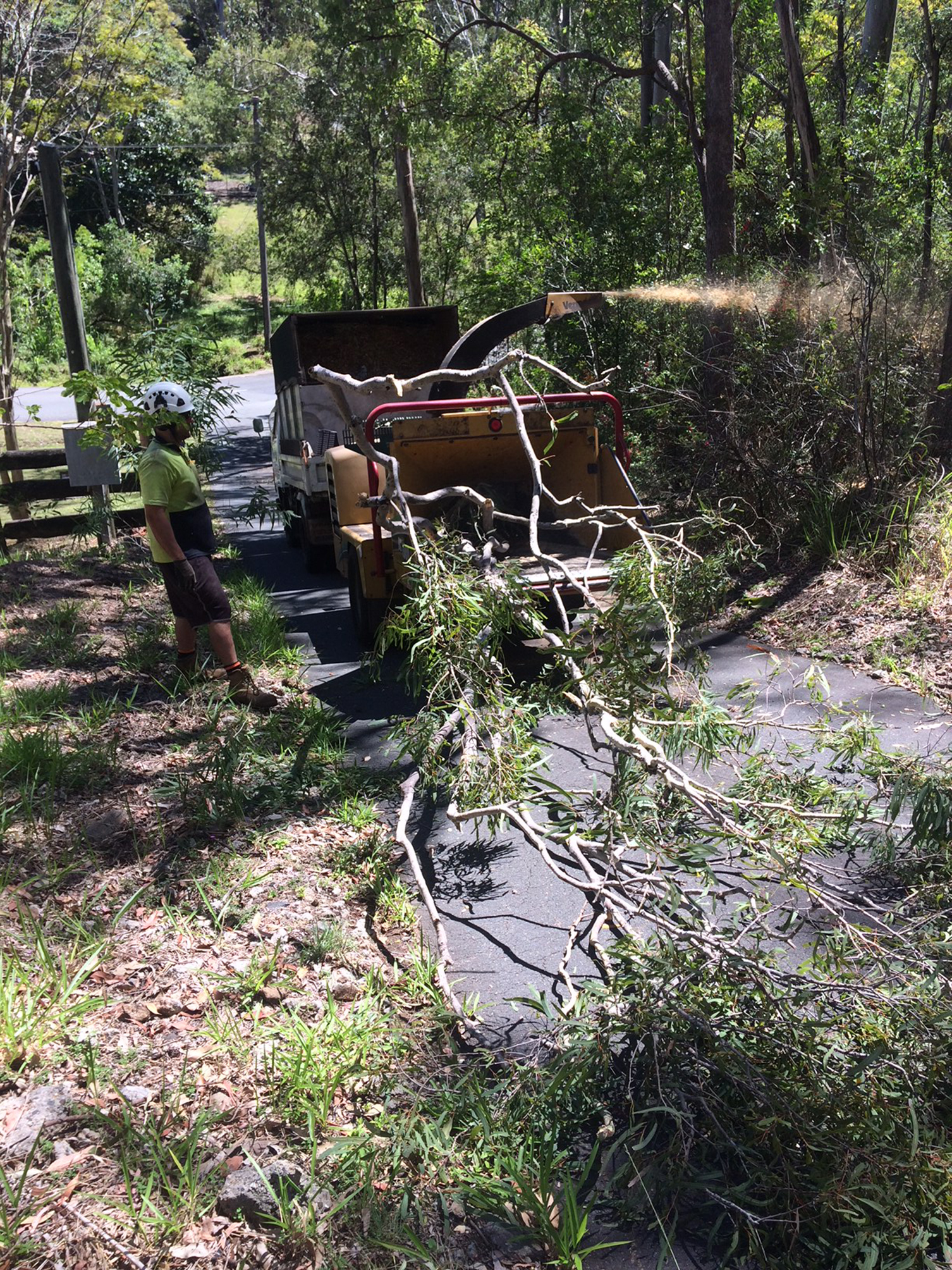 Get In Touch
If you'd like to book a job or get a quote, get in touch here or call John on 0407 174 560.
Categories: