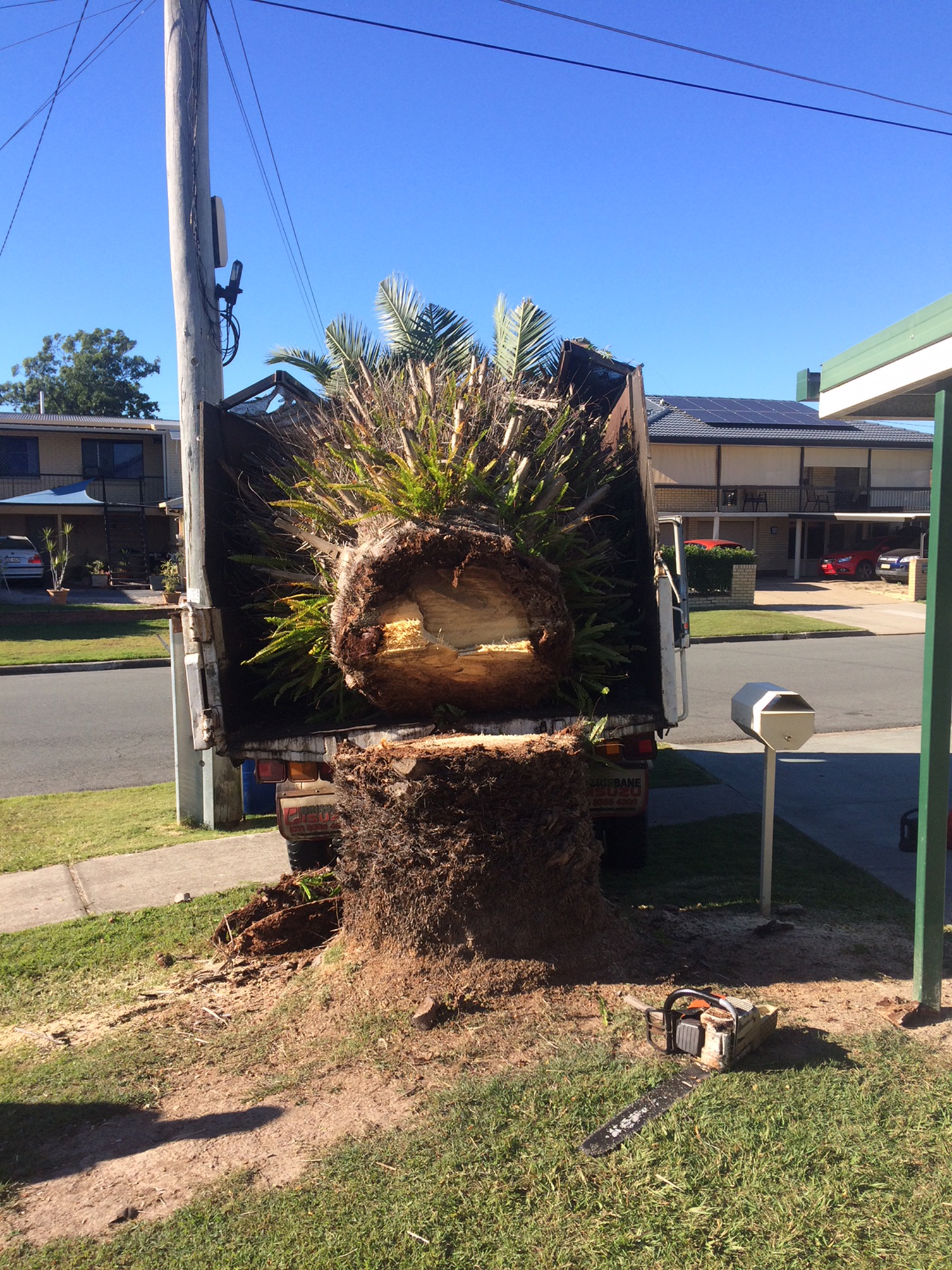 North Brisbane Tree Lopping – Palm Tree Services
Palm trees look beautiful and they certainly give your garden a nice tropical look. And they also provide some much-needed shade during Brisbane's warmer months. But, they can get overgrown and become a hazard in your yard. One of our most frequently requested north Brisbane tree lopping service is for palm tree removal. Some palm trees, such as the Bangalow palm, grow up to 25 metres high and are several metres wide. The trunk of the palm tree is wider at the base and the palm tree leaves are large, providing shade and protection against the harsh Queensland sun. But they are often too large for suburban back yards. Which is why we're often called out to remove them.
Palm Tree Services
Cleaning-up palm trees is a huge part of our mulching and tree trimming business. The removal and trimming of palm fronds are what keeps us busy, particularly in Summer. However, did you know that palm tree trimming is one of our most common requests? Our professional tree climber will climb your palm tree and tidy-up those fronds, remove those nut pods and have your palm look tidy in no time.
If the palms on your property need trimming, book a tidy-up for your palm trees today. We are experienced in all palm tree services Brisbane.
Not sure what type of palm tree you have? Check out this useful guide here.
Need your yard cleared of small trees or palms? No job is too small or too tricky for us.
Call John to book your tree trimming job. Ph: 0407174560
Before…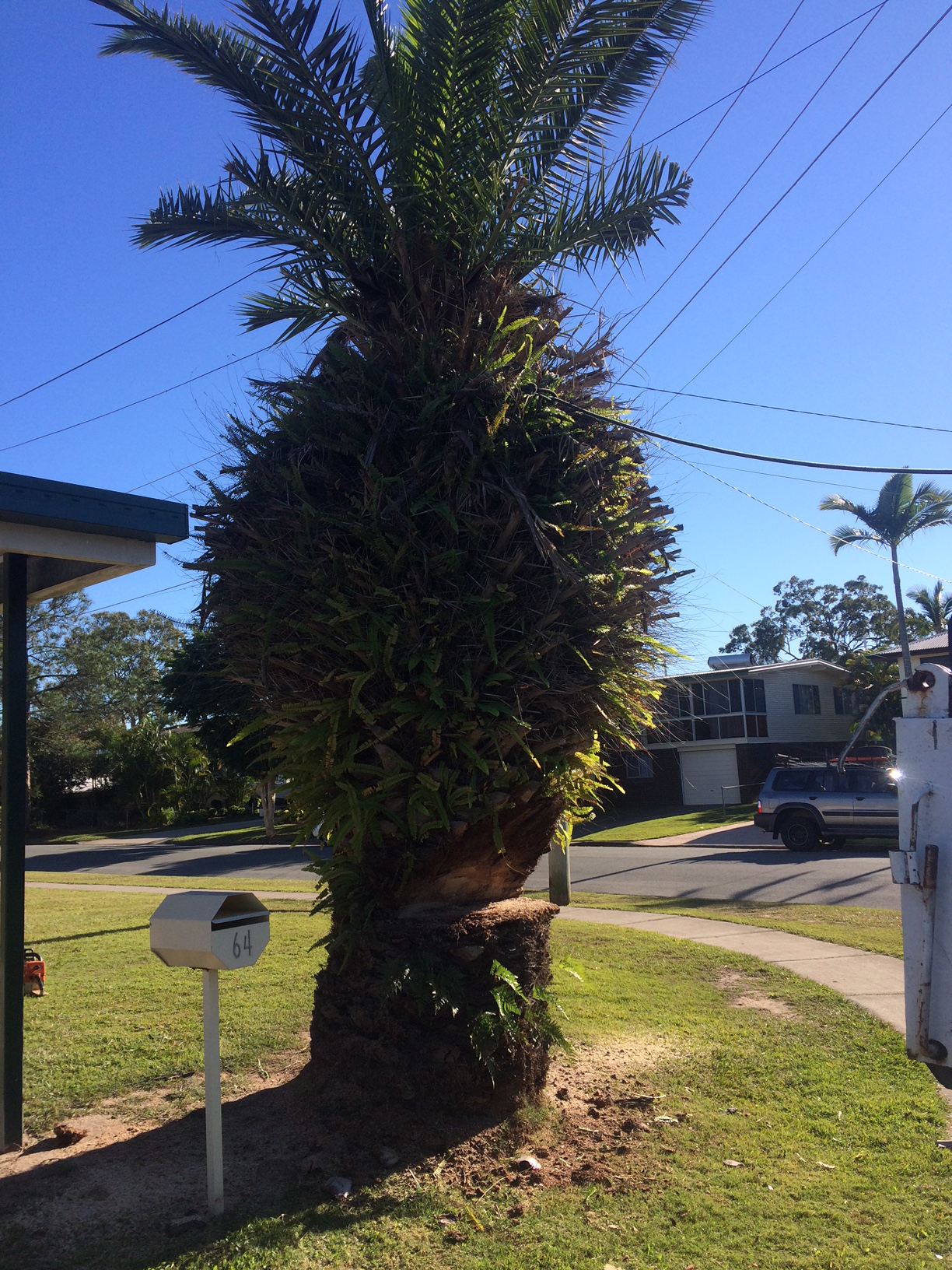 During…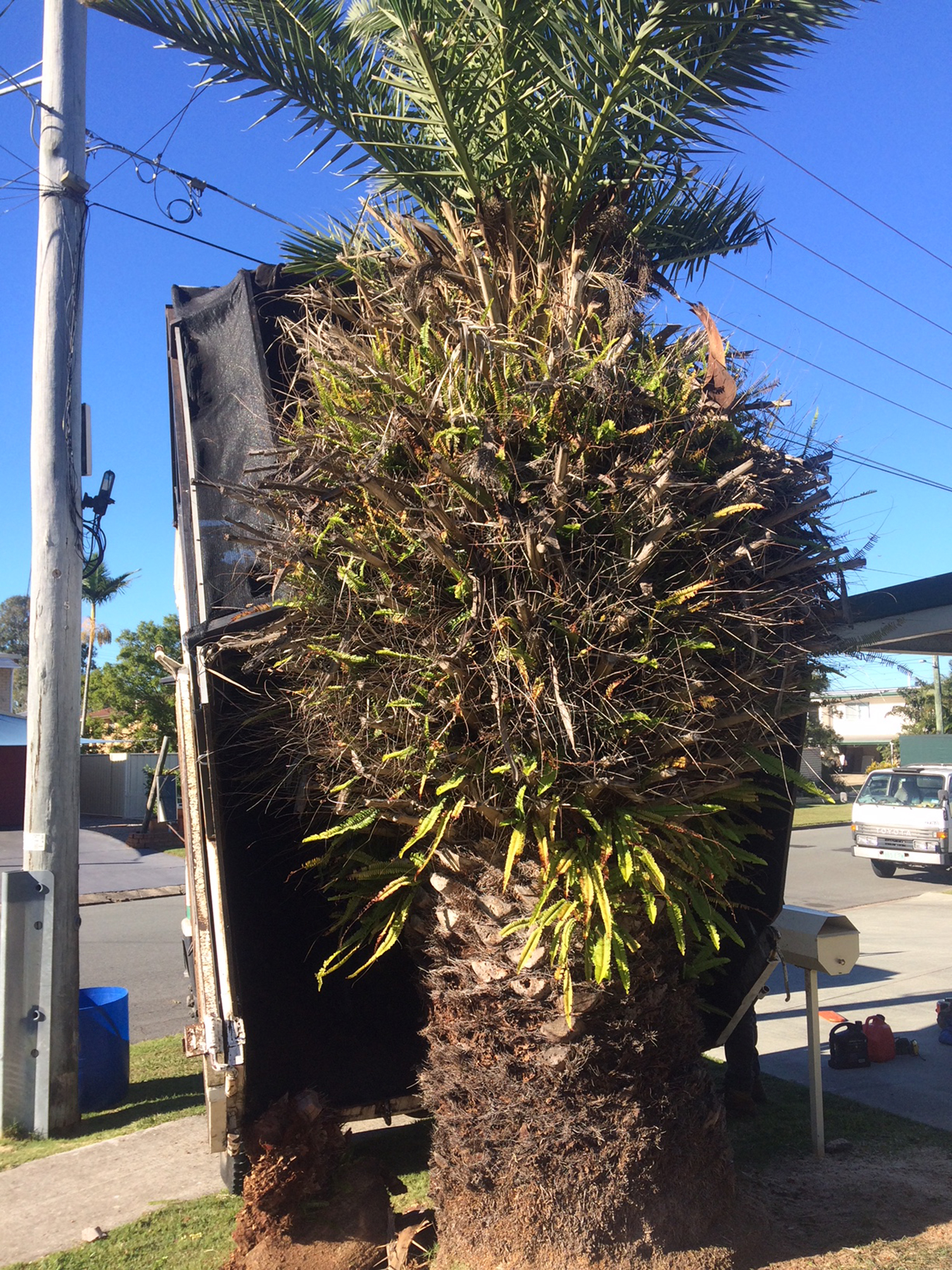 After…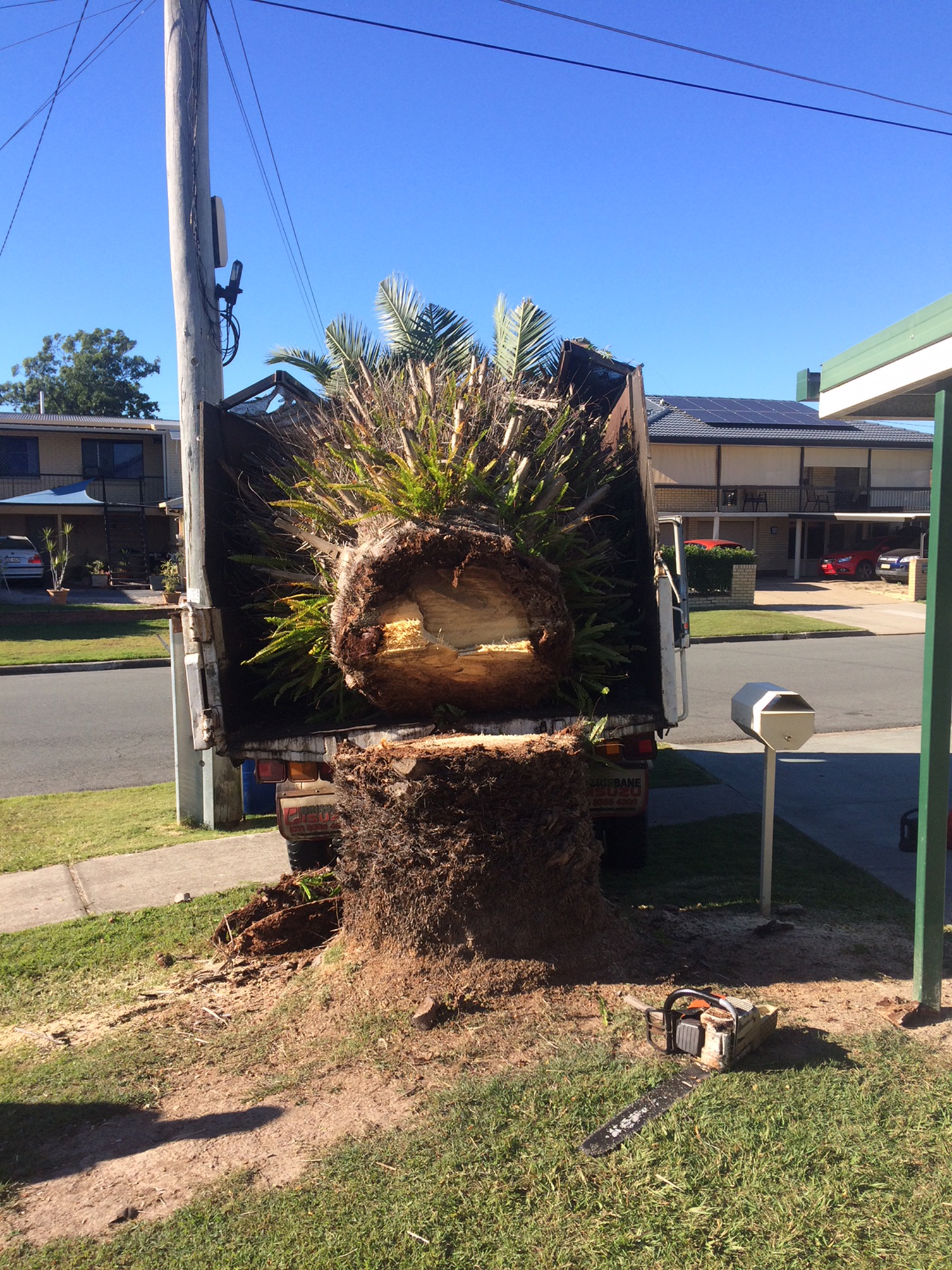 Book Your North Brisbane Tree Lopping Service Today

We are a north Brisbane tree lopping service that specialises in mulching, tree lopping, palm tree trimming and tree removal. At Brisbane Mobile Mulching, we pride ourselves on providing a prompt, professional and reliable service at an affordable hourly rate. No job is too small for our team. We can do small jobs like removing those overhanging branches or clear your property of trees. Whatever the size job, we will look after you.
So, give John a call on 0407 174 560 or drop us an email here.
Categories: